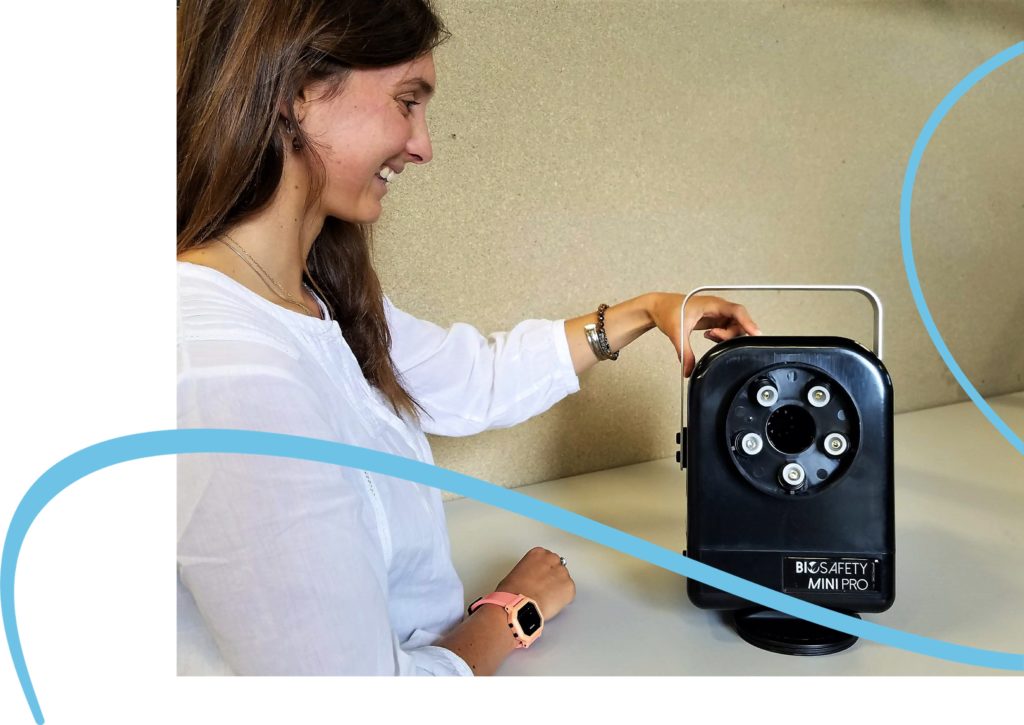 An exclusive, certified autonomous disinfection solution
The Biosafety Mini and Mini Pro devices offer an exclusive, certified autonomous disinfection solution and respond to several major issues around health and biosecurity.
Improved health
Prevention of the risk of infection
Destruction of multi-resistant pathogens
Adapted response in the event of severe contamination
Improved operator safety
No human intervention is required during operations
Limitation of operator exposure to pathogens and product treatment
The Biosafety device, a major player
in the fight against pandemics
A complete solution for the disinfection of your spaces open to public:
Airway Disinfection (AWD)
Airway surface Disinfection is a method of disinfecting the surfaces of an area by diffusing a biocide into the air in the form of a dry fog. This method, used with hydrogen peroxide, allows disinfection with virucidal, bactericidal, yeasticidal, fungicidal and sporicidal actions.
The AWD process in 3 steps:
Diffusion of biocide

Diffusion of biocide in the form of fine particles in the area to be treated until sufficient concentration is reached.

Contact time

The contact time allows the biocide to act on the surfaces long enough to treat all microorganisms.

Ventilation

The aeration eliminates the residual biocide in the treated volume.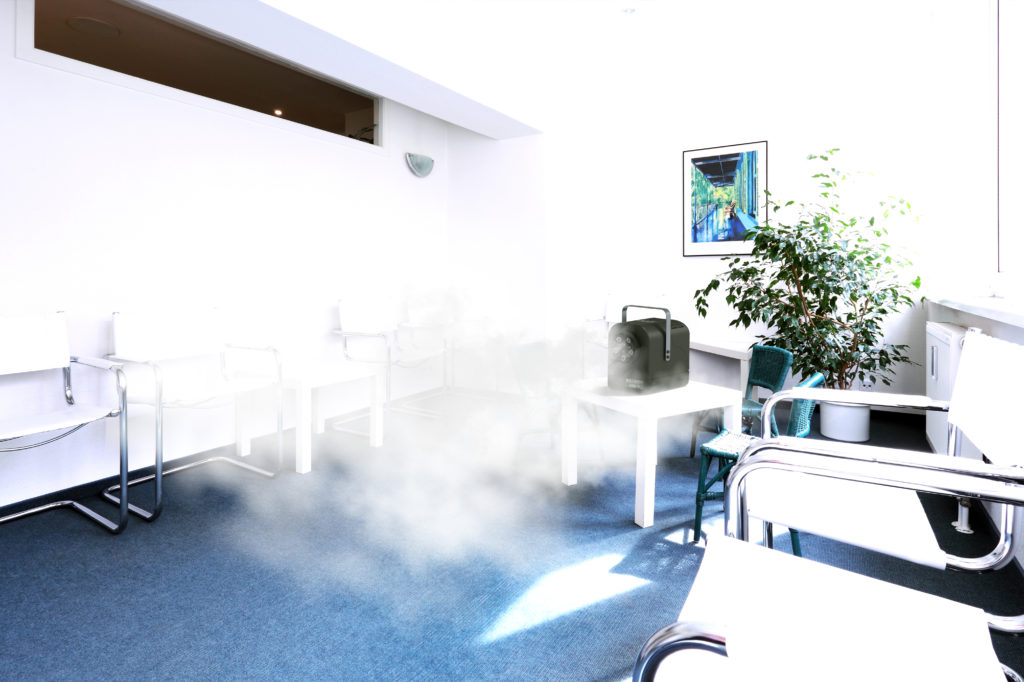 Virugun® technology
Our patented ViruGun® Airway Disinfection (AWD) hydrogen peroxide nebulization technology ensures disinfection of all exposed surfaces, even the most difficult to access. ViruGun® technology guarantees the production of a dry fog lead to aof remarkable homogeneity ensuring a high quality treatment and protection of the most sensitive surfaces.